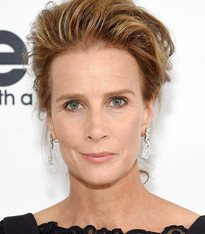 Hollywood star Rachel Griffiths initially started her career in her native Australia. She debuted starring as Sarah Foster in the TV series Secrets in 1993. She next starred as Rhonda Epinstall in the Aussie film Muriel's Wedding, marking her cinematic debut. In 1996, she made her international debut, appearing in the British film Jude. The following year, she played a supporting role, Samantha Newhouse, in the Hollywood movie My Best Friend's Wedding.
After this, she portrayed Hilary du Pré in the biographical film Hilary and Jackie. In the early 2000s, she had performances in the films Very Annie Mary, Blow, Blow Dry, and The Hard Word, among others. It was also during this period that she came to prominence for her role as Brenda Chenowith in HBO's Six Feet Under. Following the show's finale in 2005, she landed the role of Sarah Walker in the ABC series Brothers and Sisters.
During this period, the actress also starred in the feature films The Rookie, Ned Kelly, Step Up, and Beautiful Kate. In the 2010s, Griffiths starred as MacKenzie Granger in the TV series Camp. She then had recurring roles in House Husbands, Indian Summers, and Barracuda. She went on to star in the miniseries When We Rise and Dead Lucky. In 2019, she joined the main cast of the Australian show Total Control. She also stars in the upcoming movie The King's Daughter.
Rachel Griffiths maintains her fit and healthy body by watching what she eats. She has since learned to avoid processed foods. Instead, she focuses on whole grains, lean meat, complex carbs, healthy fats, and plenty of fruits and vegetables. She also eats in moderation even with healthy foods. There was also a period in her life where she said she was a vegetarian, though it was for monetary reasons. "I was vegetarian at my poorest. There were years of beans, rice and lentils," said the actress.