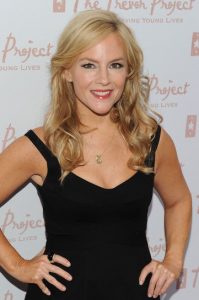 Hollywood star Rachael Harris in the direct-to-video film Treehouse Trolls Forest of Fun and Wonder. She next made her first TV appearance in SeaQuest DSV. She later played recurring role Simone in the sitcom Sister, Sister. In the 2000s, she mostly had guest appearances on various shows, as well as playing small roles on the big screen. She had notable roles in the TV shows Reno 911! and Fat Actress, among others. She later joined the main cast of the short-lived show Notes from the Underbelly as Cooper. She went on to play the role of Blair in the sitcom In the Motherhood.
She had also performances in the movies Daddy Day Care, The Haunted Mansion, Starsky & Hutch, After the Sunset, Kicking & Screaming, and For Your Consideration. Subsequently, she landed roles in Matters of Life and Dating, License to Wed, The Hangover, and The Soloist. She later starred as Susan Heffley in the film Diary of a Wimpy Kid. She reprised her role in the sequels Diary of a Wimpy Kid: Rodrick Rules, Diary of a Wimpy Kid: Dog Days, and Diary of a Wimpy Kid: Class Clown. In 2011, she starred in the movie Natural Selection, for which she got an Independent Spirit Award nomination for Best Female Lead. She also played Madeline Phelps in Night at the Museum: Secret of the Tomb. As of 2016, she stars as Dr. Linda Martin in the TV series Lucifer.
The 51-year-old actress remains fit and healthy thanks to her clean diet plan. By clean she only eats whole, organic foods, at least most of the time she does. In general, she avoids eating processed foods. She has since focused on an eating lifestyle that's mainly comprised of lean proteins, whole grains, fruits, and vegetables. Most importantly, she doesn't overeat. Even with her healthy meals, she makes sure that she only eats enough. That's why she always has blueberries and nuts with her so she can munch on healthy, filling snacks. This helps her avoid eating too much when she has lunch or dinner.