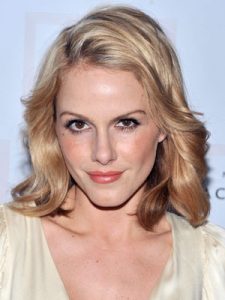 Hollywood star Monet Mazur started her career in 1993. During this year, she appeared as an extra in the film Addams Family Values. She also had a 4-time role in the soap opera Days of Our Lives. She continued playing small roles in some films, as well as playing one-episode roles on television. In 1999, she had her first credited role on the big screen with the film Mystery Men. The following decade, she guest-starred in the TV shows CSI: Miami, Cold Case, Dark Blue, NCIS: Los Angeles, and Castle.
During this period, she had more performances in the films. She starred in Blow, Angel Eyes, The Learning Curve, 40 Days and 40 Nights, Stark Raving Mad, Kiss the Bride, Just Married, Torque, Monster-in-Law, In Memory of My Father, Stoned, and many others. In 2006, she played the lead in the film Whirlygirl. Later, she starred in Live!, The Last International Playboy, The House Bunny, and Dead Man Running. In the 2010s, Mazur starred in the made-for-television films Adopting Terror and Love Is a Four-Letter Word. As of 2018, she stars as Laura Fine-Baker in The CW TV drama All American.
Now in her 40s, the TV and film actress stays in shape and radiant by eating right. Apart from that, she also makes sure she exercises and basically stays active. Being a mom to two kids sure gets her more active than she wants and that somehow helps her get the workout she needs. Of course, she also hits the gym as diligently and regularly as she can. It's hard for her to find the time to work out on a consistent basis but she does try. Her workout routine combines cardio, yoga, Pilates, and lots of stretches. She mixes them up to make it more fun. She also loves sports and other outdoor activities.