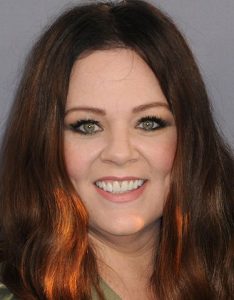 Hollywood star Melissa McCarthy debuted in 1997, appearing in an episode of Jenny. In the movies, her first role was in 1999's Go. Her breakout role was as Sookie St. James in the comedy-drama series Gilmore Girls. While she starred on the show from 2000 to 2007, she had performances in the films Charlie's Angels, Drowning Mona, Disney's The Kid, Pumpkin, The Third Wheel, Cook Off!, and The Nines.
Afterward, she starred as Dena in the sitcom Samantha Who? In the 2010s, McCarthy had supporting roles in the films The Back-Up Plan, Life as We Know It, Bridesmaids, This Is 40, Identity Thief, The Hangover Part III, and The Heat. In 2014, she wrote and produced the comedy film Tammy, for which she also starred in. She next starred as Dr. Abigail "Abby" Yates in the 2016 remake of Ghostbusters.
More recently, the actress starred in the movies Life of the Party, The Happytime Murders, Can You Ever Forgive Me?, and The Kitchen. She'll star in the upcoming films Superintelligence, The Starling, and Thunder Force. From 2010 to 2016, McCarthy also co-starred in the CBS sitcom Mike & Molly, as well as appeared in nine episodes of Saturday Night Live. Her latest television appearances were in Nobodies and Little Big Shots.
Melissa McCarthy has struggled with her weight and body image over the years, but she's since learned what her priorities are. The actress recounted how her move to Los Angeles to start a comedic career also resulted in a lifestyle change. "I stopped walking and ate shitty food. I was in good shape, then suddenly I gained 25 pounds," said the actress.
When she landed a starring role in Gilmore Girls, she also tried an all-liquid diet, which led her to lose 70 pounds. However, she hated the experience, saying it made her hungry and moody half the time. She's also lost weight recently but she credits it to simply doing a lifestyle change. "You bring it real down, you don't do anything fun, and you go to bed at 7:30 — that's the trick," said McCarthy.