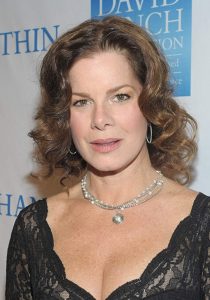 Marcia Gay Harden has been acting since the 1980s. Her debut was in an episode of CBS Summer Playhouse in 1987. Three years later, she gained attention for her portrayal of Verna Bernbaum in the movie Miller's Crossing. She went on to star in the films Used People, Crush, Safe Passage, The Spitfire Grill, The First Wives Club, and Flubber, to name a few. She later had notable performances in Desperate Measures and Meet Joe Black.
In 2000, she portrayed Lee Krasner in the movie Pollock. She next had supporting roles in the films Mystic River, Mona Lisa Smile, American Dreamz, Into the Wild, The Mist, and Whip It. On TV, she played Andrea Haskell on the CBS series The Education of Max Bickford. She next appeared as FBI Special Agent Dana Lewis on Law & Order: Special Victims Unit and Claire Maddox on Damages.
In the 2010s, she had roles in the movies If I Were You, The Wine of Summer, and Elsa & Fred. She went on play Grace Trevelyan Grey in the Fifty Shades of Grey films. At the same time, she also became known for playing Rebecca Halliday on The Newsroom and Diane on Trophy Wife. Her latest regular role on the small screen was as Dr. Leanne Rorish on the CBS show Code Black.
Apart from eating right, the veteran actress maintains a fit body by being active. While she doesn't have a specific workout routine, she just tries her best to do the basics, like swimming and taking long walks. She doesn't need to hit the gym to exercise. "I have no routine. I'm a hot mess! I want to be that girl at yoga, trim and fit, but I'm not. I jog on the beach. I make sure I get at least 10,000 steps every day," said Harden.