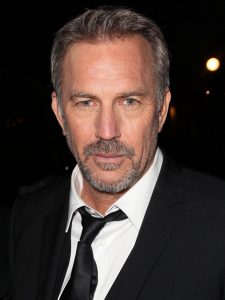 Actor, director, and producer Kevin Costner started his career in 1981. He debuted in the independent film Sizzle Beach, U.S.A. After a series of minor parts, he gained substantial attention for his role as Eliot Ness in Brian De Palma's The Untouchables. Later in 1990, he was acclaimed for his performance as Lieutenant John J. Dunbar in Dances with Wolves. Serving as the film's director and producer, he won the Best Director and Best Picture awards at the Academy Awards.
He was also nominated for the Best Actor award. He later played the title role in 1991's Robin Hood: Prince of Thieves. He also portrayed Jim Garrison in Oliver Stone's JFK. He went on to star in The Bodyguard, A Perfect World, Wyatt Earp, Waterworld, and The Postman. In the 2000s, he starred in Thirteen Days, The Upside of Anger, and Rumor Has It.
The following decade, he played Jonathan Kent in Man of Steel. He next had performances in the movies Jack Ryan: Shadow Recruit, McFarland, USA, Hidden, and Molly's Game. He recently played Frank Hamer in the 2019 film The Highwaymen. On television, he starred as "Devil Anse" Hatfield in the miniseries Hatfields & McCoys. He currently stars as John Dutton in the new series Yellowstone.
The actor may already be in his 60s but that doesn't stop him from looking fit. He doesn't have any special workout tricks, except that he's always been active. "I don't give up. I'm a plotter, and I move," said the award-winning actor-director-producer. Fatherhood also keeps him mightily active. "How do I stay healthy at this age? I have little children, and I work hard at playing harder than them," he revealed.
"I love a little horseback riding, followed by taking the kids out to the tide pools and just running around looking for crabs," he went on to say. "I've been real lucky about a lot of things in my life, but one of the things has been this ability to stay healthy. I think one of the big things that helps me is that I don't sit it out. I move. I get out there and take the biggest bite out of life that's possible."