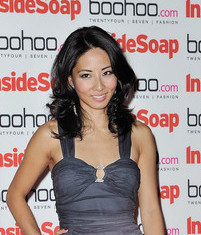 Actress Jing Lusi debuted playing the role of Lauren in the 2010 British independent film Breathe. She next appeared in another independent feature, Jack Falls. She also starred in the Malaysian movie The Malay Chronicles: Bloodlines. She also ventured into Bollywood, appearing in the Hindi film Tezz. She returned to the UK television, starring as Dr. Tara Lo-Valentine in the BBC One series Holby City, which she played from 2012 to 2013.
After this, she guest-starred in Law & Order: UK. In 2015, she had a role in the film Survivor. Lusi continued her work on the small screen with one-episode parts in Stan Lee's Lucky Man, Josh, and Scott & Bailey. Following this, she played Amanda Ling in the Hollywood film Crazy Rich Asians, which was a blockbuster hit. She went on to made notable roles in the television shows Pure and Gangs of London. To add, Lusi was recently cast for a role in the upcoming action-thriller movie SAS: Red Notice.
Jing Lusi stays in shape by living a healthy lifestyle. She stays active, as well as picks healthy foods over processed ones. When it comes to her diet plan, the actress admitted to trying some diet tricks and fads. However, none of these really stuck. That's why she believes in just simply eating well.
"I've tried a lot of faddy things, like raw food, juicing and fasting, but they're not sustainable. Just eat well and you can't go wrong," the actress said. As for her fitness regimen, she's not one to spend hours at a gym. She doesn't perform any rigorous workouts. Instead, she keeps herself active by walking her dog. "I have a dog, who gets me out of the house without fail. I hate the gym – I put on a YouTube workout and do it in the comfort of my own home," she shared.