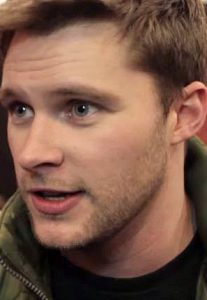 Actor Jack Reynor started his prolific career in the 2010s. He initially acted in the television films Three Wise Women and Chasing Leprechauns, as well as appeared in the films Dollhouse and Delivery Man. In 2012, he played the title role in the Irish film What Richard Did. His first notable role in Hollywood was as Shane Dyson in Transformers: Age of Extinction.
He next starred in the movies Glassland and A Royal Night Out. He next portrayed Malcolm in the feature film Macbeth. In 2016, he had performances in three films: Sing Street, Free Fire, and The Secret Scripture. He went on to portray Jozef Gabčík in the biographical film The Man with the Iron Heart. He also starred in the period crime drama Detroit.
Reynor then appeared in an episode of the anthology series Philip K. Dick's Electric Dreams. From 2018 to 2019, he starred as Jack Parsons in the web series Strange Angel. At the same time, he had performances in the films Kin, On the Basis of Sex, and Mowgli: Legend of the Jungle. He recently starred in the horror drama film Midsommar. He will star in the upcoming feature film Cherry.
For his role in Midsommar, Jack Reynor knew he had to be in his best shape not only physically but mentally as well. It wasn't just the content of the movie that was tough for him and his co-stars, it was also the filming itself. "We realized very quickly that this was an exercise in practicing good mental health," said the actor.
"The entire film was an exercise in the practician of just peak mental health. So no drinking during the week whatsoever, at least eight hours sleep every night, cooking for myself, going to the gym, running 5K and doing a solid workout every day if possible."