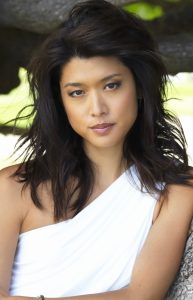 Grace Park started her professional acting career in 1997. That year, she had one-time roles in the TV shows The Outer Limits and Beyond Belief: Fact or Fiction. In 2000, she made her film debut with a small role in Romeo Must Die. She also played a recurring role in the Canadian series The Immortal. From 2001 to 2005, she became known for her role as Shannon Ng in Edgemont.
Simultaneously, she played Lt. Sharon Valerii in the miniseries Battlestar Galactica. She next played recurring character Fran Yoshida in Jake 2.0. She reprised her role as Lt. Sharon "Boomer" Valerii in the TV series Battlestar Galactica, which she starred in from 2004 to 2009. She also starred as Special Agent Liz Carver in the drama series The Border.
In 2007, she starred in the feature film West 32nd. She is now best known for her role as Kono Kalakaua in the CBS series Hawaii Five-0, playing the said part from 2010 to 2017. Following this, she landed the role of Katherine Kim in the ABC series A Million Little Things. Back in the movies, her latest role was in 2017's Adventures in Public School.
The actress stays in her top shape with her simple diet tricks — eat healthy foods that are loaded with nutrients. "I think most people don't realize that your cravings come from your body trying to get you the nutrients and minerals that you need to function better," said Park.
"It comes from eating the exact same things every day– cooked, dead food like white bread or pasta. If you supplement your diet with nutrients that are really good for you, you're not going to be fighting all day long with your cravings or your weight. With my green drinks, I feel better all the time and it automatically changes how I eat."