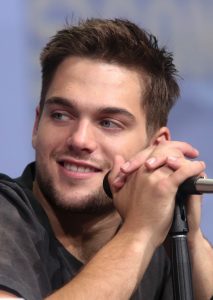 Hollywood actor Dylan Sprayberry first debuted in the 2007 film My Father. He later landed a role in the movie Soccer Mom. He then had minor appearances in the movies Land of the Lost and Old Dogs. He simultaneously made one-time roles on television as well, including in Criminal Minds, iCarly, MADtv, and Tracey Ullman's State of the Union.
He also had roles in the TV movies Spaced, The Three Gifts, and Chasing a Dream. Back in the movies, he had performances in Bedrooms, Spooky Buddies, and Shuffle. The actor then played 13-year-old Clark Kent in Man of Steel. This marked his first role in a major Hollywood film. After one-episode roles in Common Law and Glee, Sprayberry became further known for his character Liam Dunbar in Teen Wolf, which he played between 2014 and 2017.
Starting out as a recurring character, he soon joined the show's main cast. For his work here, he received a Saturn Award nomination. He also starred as Flynn in the film Vanished – Left Behind: Next Generation. As of 2018, he stars as Henry Richmond in the Hulu series Light as a Feather. He's also had roles in the feature films The Row and Malibu Tapes.
Dylan Sprayberry works out on a regular basis to maintain his strong body. His role in Teen Wolf, for starters, had pushed him to substantially improve his workout routine. He has since developed a stronger and bulkier built. Even at a young age, he's also able to incorporate his fitness regimen into his lifestyle.
He enjoys training and engaging in several other physical activities. One of the actor's go-to workouts is boxing. He boxes whenever he has free time and boxing has greatly helped him improve his form. As a matter of fact, the actor considers boxing, training, and working out as his hobbies.