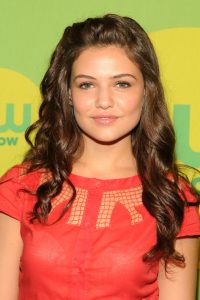 It was in 2006 that American actress Danielle Campbell started her Hollywood career. Her first ever role was as Gracey Hollander on the television series Prison Break. After this, she made her big screen debut in the movie The Poker House. She then starred on Disney's made-for-television film Starstruck. She also played supporting roles in the movies Prom and Madea's Witness Protection. Afterwards, she became further known among television audiences thanks to her role as Davina Claire on The Originals. From seasons 1-3, she was part of the show's main characters. She still appears on the show as guest. She will join the cast of the upcoming series Alive in Denver.
Despite being in her early 20s, Danielle is already game in upping her fitness regimen. She understands the importance of regular physical activity, which is why she works out whenever she can. She also knows that proper diet alone isn't enough to maintain a slim and fit body. She knows she needs to get all sweaty and even try vigorous fitness moves. Besides, she doesn't only want to sustain a slender figure. She also wants to strengthen her core and her overall body. Nowadays, strong is sexy.
In an interview, when asked what workouts she loves doing, she said: "I love to be outside and staying active. I love to hike, run and surf. I also have started kickboxing and can't get enough." She also revealed how she likes to exercise before doing her lines or scenes on the shows she's working. It helps her prepare her body and her mind at the same time. She said: "I usually try to get a workout in before I go to set and I go over my lines." With her being outgoing and her dedication to health and fitness, it's no wonder Danielle looks amazing inside and out.