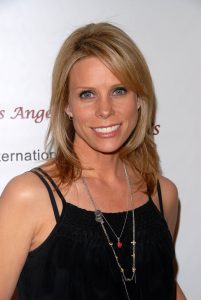 Cheryl Hines has been acting professionally since 1993, debuting in an episode of Swamp Thing. She next had one-time roles in some shows like The Wayans Bros. and Suddenly Susan. Later, she had her major breakthrough in the 2000s courtesy of her role as Cheryl David in the HBO series Curb Your Enthusiasm. While on the show, she started her film career as well. Her first work was a small role in 2004's Along Came Polly.
She went on to have supporting roles in Cake, Herbie: Fully Loaded, Our Very Own, Bickford Shmeckler's Cool Ideas, RV, Keeping Up with the Steins, and Waitress. The actress continued her film career with performances in The Grand, Henry Poole Is Here, Bart Got a Room, Labor Pains, and The Ugly Truth. On television, she's also appeared in other shows. She played Jane in In the Motherhood and Buffy McCreary in Brothers & Sisters.
After her role in Curb Your Enthusiasm ended, she starred as Dallas Royce in the comedy-drama series Suburgatory. Following this, she played Edie in the short-lived show Son of Zorn. Back on the big screen, she's had notable roles in the films Life After Beth, Think Like a Man 2, Think Like a Man 2, Christmas Eve, and Nine Lives. Hines's most recent film roles were the 2017's Wilson and A Bad Moms Christmas.
Apart from her workout routine, the actress stays in shape by watching what she eats. As for diets, she doesn't really follow any. "Diets don't work. It needs to be a way of life," said the actress. She just makes sure her food choices are healthy and that she doesn't starve herself.
For starters, she starts her day with a big breakfast. "I eat a big breakfast: eggs, toast, really anything," said Hines. "I think this is the only time you can have whatever you want because you know you have the entire day to work it off. And lots of Pinkberry frozen yogurt!"