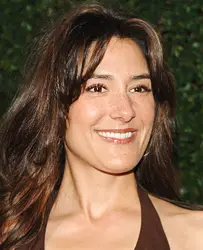 Hollywood star Alicia Coppola debuted with a minor appearance in Saturday Night Live back in 1988. Later in the early 1990s, she had her first starring role on television as Lorna Devon in the soap opera Another World. After several one-time roles on the small screen, she joined the main cast of the TV series Cold Feet as Karen Chandler. She also played recurring character Det. Patricia Damiana in the NBC series Trinity.
From 2000 to 2001, Coppola starred as Marissa Rufo in Bull. She went on to have guest roles in many other shows, including CSI: Crime Scene Investigation, Ally McBeal, JAG, and Law & Order: Criminal Intent, among others. During this period, she also had roles in the films Zigs, Fresh Cut Grass, and Sin. She went on to star as FBI Agent Spellman in the 2007 film National Treasure: Book of Secrets.
She simultaneously played Nancy in American Dreams and Mimi Clark in Jericho. In the 2010s, she appeared as FBI Agent Lisa Rand in NCIS. She continued having recurring roles as Jonelle in Common Law, Dr. Meredith Gates in The Young and the Restless, Sue in Shameless, and Megan Conway in Empire. Just this year, she began starring as Dr. Ana Castillo in the new series Blood & Treasure. Also, Coppola played Sheila in the web series Why Women Kill. Her latest film role was in 2017's A Cowgirl's Story.
Alicia Coppola maintains a healthy figure by watching what she eats. Most of the time, she can be prooud of herself for being a healthy eater. "I eat very well. I cook for my family every night. We eat a variety of things including chicken, fish, pork, lentils, all veggies, pastas, and salads. You name it we eat it—except salmon, which I find disgusting. Sorry, salmon," said the actress. Nonetheless, she admits she has sugar cravings every now and then, though she tries to eat sweets in moderation.