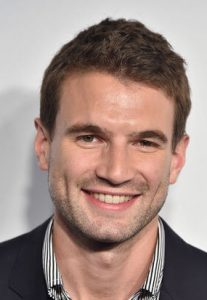 Hollywood actor Alex Russell began his performing career in his native Australia. His first acting role was in the 2010 thriller film Wasted on the Young. That same year, he also acted in the independent movie Almost Kings. This was followed by roles in a few short films. Later in 2012, the actor made his Hollywood debut with a starring role in the film Chronicle. That same year, he made his first television appearance in an episode of NTSF:SD:SUV. He also starred in the movie Bait 3D.
Afterward, he starred in the 2013 film The Host, as well as played Billy Nolan in the 2013 remake of Carrie. His flourishing Hollywood career continued with performances in the feature films Believe Me, Cut Snake, Unrboken, Prisoner of War, and Goldstone. After starring in the Australian film Goldstone, Russell starred as Andrew Ashcraft in the biographical film Only the Brave. That same time, he starred in the movie Jungle. He gained wider recognition among international audiences recently. This was after landing the role of Jim Street in the CBS series S.W.A.T., a role he has been playing since 2017.
Starring in an action-oriented television show, Alex Russell works out vigorously to perform and play his role efficiently. Even prior to working on the series, the actor and the rest of the cast underwent extensive physical training to prepare for their roles.
"We did a week's training prior to shooting the pilot and we had a refresher prior to shooting the second episode once the show got picked up," said the actor.
Playing a police offer, they trained by mostly doing shootout scenes. In order to work on his strength and agility, the actor also upped his workout routine performing a combination of cardio, weights, and circuit training. He continues to work out on a regular basis with the addition of sports and outdoor exercises to spice things up.