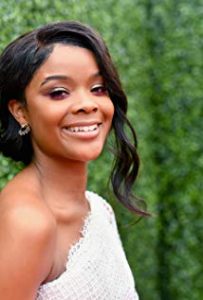 Hollywood star Ajiona Alexus debuted in the television series The Rickey Smiley Show. She starred as De'Anna on said show, a role she played from 2012-2014. Afterward, she had one-time roles on Grey's Anatomy and Code Black. She later played the young Cookie Lyon in the Fox musical drama series Empire, appearing in a total of eight episodes. In 2017, she made her cinematic debut in the film Something Like Summer.
That same year, she gained mainstream attention for her role as Sheri Holland in Netflix's 13 Reasons Why. Simultaneously, she starred in the new series Light as a Feather, as well as played a recurring part as Livvie in the web series Runaways. In the former, she plays the role of Candace Preston. This year, she acted in three films: the horror film Family Blood and the thrillers Acrimony and Breaking In.
The 23-year-old actress admits that while she's not a healthy eater, not most of the time at least, she tries to make up for it by exercising. "I eat really bad, unfortunately. I'm always eating Chick-fil-A; probably some sweet and chili wings. I love sushi, too. And I like to top the night off with some red wine. But I'm definitely a fitness person," said Alexus. "Sometimes when I'm working a lot, I find myself not doing it as much as I should. But I feel happy and rejuvenated every time I do it."
For her workouts, she loves cardio exercises. If she can't hit the gym for a workout, she sticks to basics, which means she goes out for a run even for just a couple of minutes. She also considers running errands as a form of exercise as this gets her walking and generally just moving. She also engages in outdoor activities with her friends. Going to the beach, for example, is one of her favorite things to do.