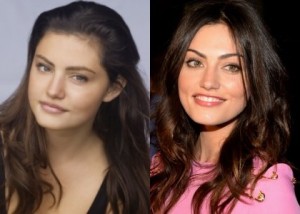 Early Career and Success in Australia and Hollywood
Phoebe Jane Elizabeth Tonkin was born on July 12, 1989 in Sydney, Australia to parents Jannyfer Tonkin and Nicholas Tonkin. She has a sister named Abby. She studied dance at a young age, training in various forms like classical ballet, hip hop, contemporary dance, and tap dance. When she was 12, she shifted her interest into acting and began training at the Australian Theatre for Young People. She later studied at the Queenwood School for Girls and graduated there.
Her acting career began in 2005 after landing the role of Cleo Sertori on the Australian show H2O: Just Add Water, which she began playing the following year. The show went on to become popular in Australia and the UK, which lasted four seasons from 2006 to 2010. Simultaneously while starring in H2O: Just Add Water, she appeared as a recurring character in another Australian series Packed to the Rafters where she played Lexi.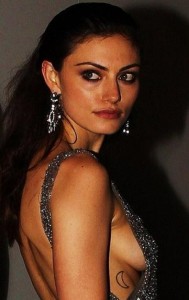 After Packed to the Rafters, she played another recurring role, this time as Adrian Hall in the long-running Aussie soap opera Home and Away. She then made her feature film debut in the Australian movie Tomorrow, When the War Began, which was released in 2010. The following year, she made her American debut as Faye Chamberlain in the teen series The Secret Circle, in which she was part of the main cast. The show unfortunately got cancelled after one season, only running from 2011 to 2012.
However, this proved to be a significant exposure for Tonkin as she was cast for the part of Hayley Marshall in The Vampire Diaries, though only as a recurring character. Still, this also became a stepping stone for her to star in the spin-off series The Originals, in which her role as Hayley Marshall became a regular one, earning her widespread recognition since the spin-off show also became successful. She's been playing the part since 2013. In addition, she acted in the movie Bait 3D and will star in the upcoming feature film Take Down. She has also recently made a guest appearance in the TV series Stalker.
Has Phoebe Tonkin had Plastic Surgery?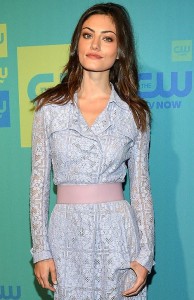 Th Aussie actress is now a recognized face among international audiences, thanks to her starring role in the American series The Originals. Interestingly, the actress looks different now compared to her younger days in Australia. For one, it's obvious she's lost weight making her face looks more angular. Those who have followed her career would know that her cheeks were much fuller before. Also, her facial features in the present have gone sharper, giving her a more matured look. Because of these prominent changes, some observers don't ignore the possibilities of plastic surgery.
After all, Tonkin made the life-changing decision of moving to Hollywood to expand her acting career and plastic surgery could be one of the things she did to get noticed in the US. One strong possibility is a nose job since the features on her face have gone sharper in contrast to her once mellow, bubbly appearance when she was younger. A rhinoplasty procedure could definitely enhance someone's face and all its features. However, it's also possible that the change on her face is just a result of losing weight and of course. It can also be noted that since she's older, she applies more make-up.