Early Career and Breakthrough in Hollywood
Estella Dawn Warren was born on December 23, 1978 in Peterborough, Ontario, Canada to Esther, an elementary school headmistress, and Don Warren, a used car dealer. She is the youngest of three daughters. Before embarking on a modeling and acting career, Warren used to be a synchronized swimmer.
In 1990, at age 12, she went to Toronto to train with the national synchronized swimming team. After becoming the senior national champion in 1995, she moved on to the 1996 Summer Olympics. She's a solo bronze medalist at the 1995 Junior World Championships, as well as a three-time Canadian national champion.
She was then discovered by the owner of American Model Management, George Gallier, when she was a synchronized swimmer in Ontario in 1994. She was invited to go to New York to shoot some photo tests and was introduced to fashion photographer Ellen Von Unwerth by Gallier.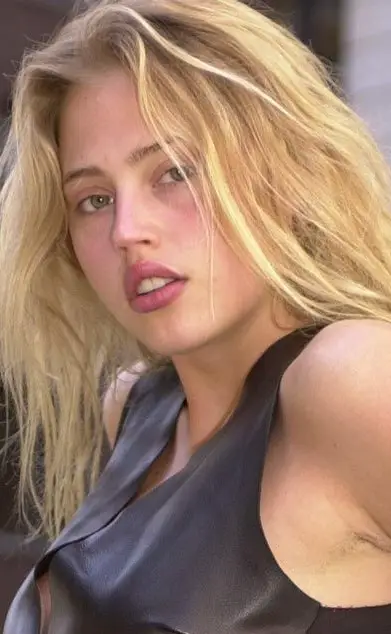 Von Unwerth instantly saw her unique looks and booked her a photo shoot for Italian Vogue. She gained worldwide recognition in the fashion world after she was featured in the Cacharel fragrance campaign "Eau d'Eden" with French photographer director Jean Paul Goude. This was followed by a Chanel 5 campaign with director Luc Besson.
She has since appeared in well-known magazines such as Sports Illustrated, Vogue and Vanity Fair. She has also worked in advertising campaigns for such brands as Perry Ellis and Victoria's Secret. In 2000, she was named Maxim's Hottest Woman. In addition, she has been featured in campaigns for UGG Australia, Andrew Marc, Nine West, Cartier, Volvo, De Beers, and Cacharel, as well as in television advertisements for Samsung.
In 2001, she began her professional acting career by making her film debut in the movie Perfume. This was followed by the action drama film Driven, starring Sylvester Stallone and Burt Reynolds. Driven received negative reviews and became a commercial flop, only earning over $54 million on a $72 million budget.
She was then cast as Daena in Tim Burton's 2001 science fiction film Planet of the Apes, starring alongside Mark Wahlberg, Tim Roth, Helena Bonham Carter, Michael Clarke Duncan and Paul Giamatti. Reception for the movie was mixed although it became a box office hit, grossing over $362 million on a $100 million budget.
Her last film for 2001 was the thriller film Tangled with Rachael Leigh Cook, Shawn Hatosy and Jonathan Rhys Meyers. In 2003, she starred in the adventure comedy film Kangaroo Jack, co-starring Jerry O'Connell, Michael Shannon and Christopher Walken. While it was a commercial success, the film was widely panned by critics.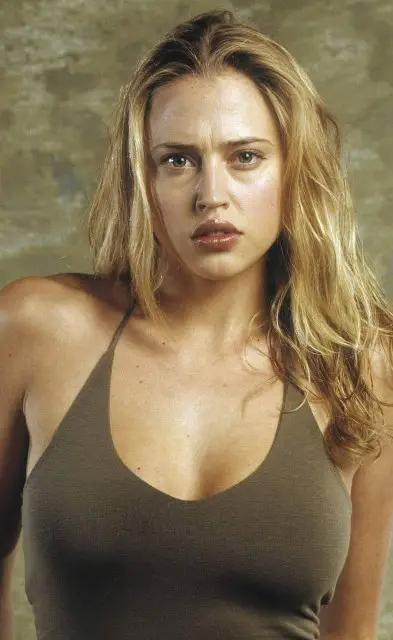 Subsequent Appearances and Plastic Surgery
Later in 2003, she appeared as Charlene in the romantic drama film The Cooler. The movie premiered at the Sundance Film Festival and generally garnered good reviews. It became a moderate box office success, earning over $10 million on a $4 million budget.
Her last film for 2003 was the drama movie I Accuse. During this time, she made her television debut as a guest star in the comedy series That '70s Show. In 2005, she appeared as Jeana in the romantic comedy movie Her Minor Thing. She also landed a two-part crossover role in Law & Order: Special Victims Unit and Law & Order.
In the next few years, she mainly appeared in less popular films, TV movies and series. Her next film came in 2006 with National Lampoon's Pucked starring opposite Jon Bon Jovi. This was followed by the television movies Lies and Crimes and Blue Seduction.
Warren's glory days in the early 2000s seem to be over recently. Her last substantial acting work was 2001's Planet of the Apes so it got people questioning as to what went wrong. She began her career as a model, a hot model at that. Then came acting in which she prospered for a bit of time. Now, what has happened to Estella Warren?
Could her career's demise be attributed to her plastic surgery blunder? Still making public appearances in red carpet events, people have noticed that she has done something to her nose, sparking reports of a rhinoplasty procedure.
The thing is, Warren's original nose was beautiful that observers couldn't grasp why she would replace that with an artificial one, which did nothing to improve her looks. She's only 35 but with the allegedly fake nose, people think she's much older.