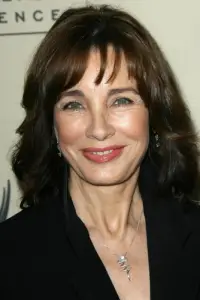 Hollywood star Anne Archer had her career beginnings in 1970. She debuted in the TV shows Men at Law and Hawaii Five-0. Her first notable role on the small screen was as Carol Sanders in Bob & Carol & Ted & Alice. Later in 1972, she made her first cinematic role in the film The Honkers. The actress was then noticed for her role in 1978's Paradise Alley.
Archer's breakthrough came during the 1980s, during which she starred as Beth Gallagher in Fatal Attraction. For this, she got Academy Award, BAFTA, and Golden Globe nominations. During this period, she also starred on the TV shows The Family Tree and Falcon Crest. In the 1990s, she continued acting with performances in Patriot Games, Body of Evidence, Short Cuts, Clear and Present Danger.
In the following decade, the actress starred in the films Rules of Engagement, The Art of War, Uncle Nino, November, Man of the House, End Game, Felon, and Ghosts of Girlfriends Past. She also had recurring roles in Boston Public, The L Word, It's Always Sunny in Philadelphia, and Ghost Whisperer. From 2008 to 2009, she starred as Laurel Limoges in The CW's Privileged. Her most recent work on the big screen was in 2017's Trafficked.
Anne Archer admits to having tried a lot of diets over the years. "I have dieted my entire life. I'm 5ft 6in and weigh just over 9 st, but I always feel like I'm 4lb too heavy," said the actress. But recently she's learned to keep it simple by just making sure she eats healthily and consuming more fruits and veggies.
The actress also keeps her body healthy by taking supplements, especially when working. "When working, I take a vitamin B complex for energy and vitamins C and E for the immune system every morning. I take a magnesium pill at night to help me sleep and vitamin D every day because it is supposed to prevent cancer," shared the actress.