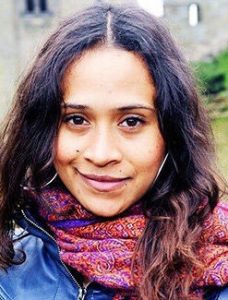 English star Angel Coulby had her career beginnings in 1997. She first appeared in the television program Scariest Places on Earth. Later in 2001, she appeared in 4 episodes of the British sitcom 'Orrible. She then had guest appearances in Casualty, Having It Off, Manchild, and Making Waves. At the same time, she acted in the TV film A Good Thief and the miniseries The Second Coming.
Coulby went on to play Amber in the comedy-drama series As If and appear as Jemma Ryan in Conviction. In 2005, she had a role in the film The Jacket. This was followed by a supporting role in the romantic film Imagine Me & You. At the same time, she played Gillian Lafferty in the crime drama series Vincent. After one-time roles in many more shows, she had a role in the film Magicians, as well as played recurring roles in Talk to Me and The Visit.
Her biggest role on television to date was as Guinevere in the BBC One series Merlin. After the show ended, she appeared in 5 episodes of Dancing on the Edge. Between 2013 and 2018, she also starred as Laura Roebuck in the British-French series The Tunnel. As of 2015, she voices the role of Kayo in the animated series Thunderbirds Are Go. More recently, she played the part of Detective Cathy Hudson in the miniseries Innocent.
Angel Coulby stays in shape by exercising and watching what she eats. Although she doesn't follow any special diets, she makes sure her meals consist of clean, whole foods. Her diet plan generally includes lean meat, grains, and veggies; making sure she keeps it balanced. Once in a while, the actress has cravings so she also allows herself to have fun with whatever food she likes, just as long as she doesn't overindulge.