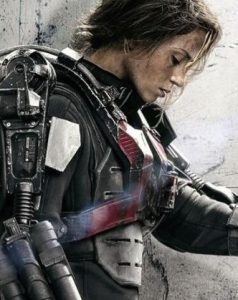 Emily Blunt was 18 years old when she made her professional debut on stage where she was immediately noticed for her charm and knack for acting where she was named Best Newcomer by The Evening Standard. A few years went on and she made her screen debut in a made-for-television film. She was cast in a feature film in 2004, but it was her second role on the big screen that gained her attention, which was in The Devil Wears Prada. Though she only played supporting role in the film, she was widely noticed for amazing performance. She eventually landed lead role in Hollywood, such as in The Young Victoria, Gulliver's Travels, The Adjustment Bureau, and The Five-Year Engagement. She also went on to play an action-oriented role in Edge of Tomorrow. Her most recent films are Into the Woods, Sicario, and The Huntsman: Winter's War.
Ever since hitting the screens with The Devil Wears Prada, Emily Blunt has since become a familiar face among international audiences. As far as any could remember, the actress has maintained a slim figure, but if there was one movie role that got him challenged with her body, it was in Edge of Tomorrow. Basically, Emily did not frequently star in action-packed films. This must be her first time, so it became her responsibility to take care of herself to be able to play her scenes efficiently.
In the movie, she played a tough, combat-wise female warrior in a world dominated by robots. For this reason, she needed to keep in shape as well as become lean and agile, so she hired a personal trainer. Her trainer instructed her to focus on a three-part circuit workout. This is for the purpose of her heart rate increasing and toning her inner base strength. The circuit has a duration of 25-30 minutes with the use of dumbbells, a small step and a pull-up bar. For six days a week, she made this part of her routine. She also does Pilates and yoga two times a week. Even after the film, Emily decided to workout more regularly to maintain her fitness and awesome figure.