Early Career to Mainstream Recognition
Tara Leigh Patrick, known as Carmen Electra, was born on April 20, 1972 in Sharonville, Ohio to parents Harry and Patricia Patrick. She is the youngest of six children. She studied at Ann Weigel Elementary School and took dancing lessons under Gloria J. Simpson at Dance Artists studio in Western Hills after enrolling in the School for Creative and Performing Arts until she was nine.
In 1990, she graduated from Princeton High School in Sharonville. It was also in 1990 that she began her professional career as a dancer at Kings Island amusement park in Mason, Ohio. The following year, she relocated to California where she met musician Prince.
She later got a recording deal, signing with Prince's Paisley Park Records where she started a short-lived singing career. It was during her time with Paisley Records that she became recognized as Carmen Electra. After appearing in some shows, she was featured in a nude photograph for Playboy magazine.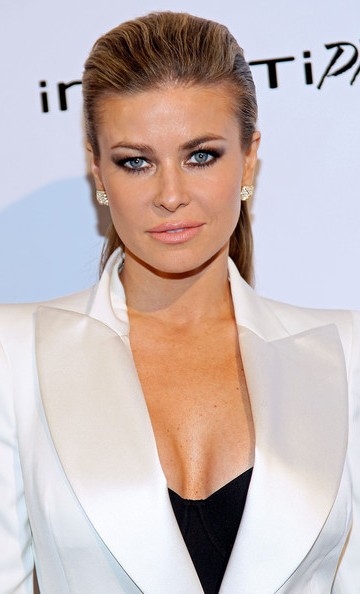 Her appearance in Playboy gained her mainstream notice that it led her to high-profile television appearances, including Baywatch where she played the role of Leilani "Lani" McKenzie from 1997 to 1998. She also appeared in the MTV show Singled Out.
In 1997, she appeared in American Vampire, followed by such films as Good Burger, Starstruck, The Chosen One: Legend of the Raven, and The Mating Habits of the Earthbound Human. In 2000, she starred as Drew Decker in the spoof film Scary Movie. Reception for the movie was mixed but it became a huge commercial success, earning over $278 million on a $19 million budget.
In 2001, she appeared in the romantic comedy film Sol Goode, Perfume and in the teen comedy Get Over It. She was cast in the television film Rent Control as Audrey in 2002 but it was only aired on ABC Family in 2005.
She next played a supporting role in 2003's Uptown Girls, starring Brittany Murphy and Dakota Fanning. The film received negative reviews but was a moderate box office hit, grossing over $44 million on a $20 million budget.
She then reprised her role as Lani McKenzie in the 2003 reunion movie Baywatch: Hawaiian Wedding. She next appeared as Tina in the romantic comedy movie My Boss's Daughter. The film received poor reviews and earned over $18 million, barely exceeding its $14 million budget.
In 2004, she played the supporting role of Stacey Haack in the crime action comedy film Starsky & Hutch, appearing alongside Owen Wilson and Ben Stiller. The movie garnered positive reviews and was a blockbuster hit, grossing over $170 million on a $60 million budget.
During the mid 2000s, she appeared in such feature films as Mr. 3000, Max Havoc: Curse of the Dragon, Monster Island, Dirty Love, Lil' Pimp and Getting Played. She then made appearances in much more well-known movies, including 2005's Cheaper by the Dozen 2 and 2006's Date Movie and Scary Movie 4.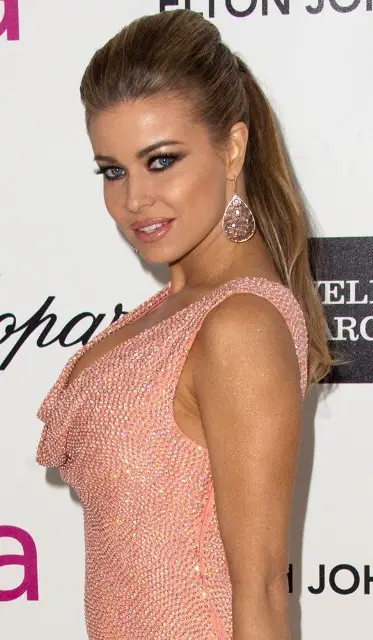 Subsequent Projects and Plastic Surgery
During the next few years, she appeared in a variety of movies such as Hot Tamale, lonelygirl15, National Lampoon's Pledge This!, Epic Movie, Christmas in Wonderland, Hollywood Residential and in the parody film Disaster Movie, which was panned by critics and is considered to be one of the worst films of all time.
Her subsequent movies during that decade include 2009′ Leisure Suit Larry: Box Office Bust, Oy Vey! My Son Is Gay!!, Leisure Suit Larry: Box Office Bust, 2011's Mardi Gras: Spring Break, 2012's 2-Headed Shark Attack and 2014's Monica. On television, she has appeared in such shows as Carmen and Dave: An MTV Love Story, Dance Fever and House M.D..
Throughout the course of her career, Electra has encountered significant deal of plastic surgery rumors questioning the authenticity of her looks. The actress' use of her sexuality has even made her more vulnerable to such cosmetic procedure rumors. For one, Electra admitted to having breast implants when she was 27, from being a 32B to a 34DD, although she has later conceded to the fact that it wasn't good for her and has since regretted going under the knife.
In an interview with Contact Music, she explained: "It's nice that I don't have to wear a push-up bra any more but I could have left myself alone." But it doesn't end there. As the sexy actress is aging, it may be possible that she's also getting some artificial help to interfere with nature and preserve her youthful appearance. With this being said, there's much buzz about the star using fillers to plump her lips, as well as minimal use of Botox.